Mopar Express Lane
HOURS

Monday – Saturday: 08:00AM to 4:00PM
Sunday: Closed
Visit Our Mopar Express Lane – No Appointment Necessary!
Mopar Express Lane is more than just an oil change for your Chrysler, Dodge, Jeep, Ram vehicles. It's the best way to get routine maintenance completed by authorized dealership technicians in 30 minutes or less. Just drive right in! No appointments are needed or taken. Diesel and some specialty vehicles are not included.
Show up Monday to Saturday between 8 am – 4 pm.
Available Services with the Express Lane
Whenever you need routine maintenance done fast and right, make sure to visit our Express Lane. We provide:
Filter and Oil Change
Chassis Lube
Tire Rotation with Brake Inspection
Tire Wear and Pressure Check
Battery Test and Replacement*
Multipoint Checkup
Air Filter Replacement
Wiper Blades Replacement
Coolant and Fluid Level Checks and Top Offs
Replace Exterior Bulbs**
MOPAR® EXPRESS LANE SERVICE IS AVAILABLE FOR MOST MAKES AND MODELS
*For non-warranty replacements | **Headlamps may be excluded
Each Oil Change Also Includes the Following
Check Air Filter
Check and Adjust Tire Pressure
Check all applicable fluids and top up as necessary
Check Brakes
Check Brake and Reverse Lamps
Check Drive Belts and Hoses
Check Headlamps
Check Steering and Transmission
Check Tail Lamps
Check Tire Wear
Check Turn Signals
Check Wiper Blades
Test Battery
Why is Express Lane Maintenance So Important?
It's easy to delay or forget to do routine maintenance on your vehicle – until something goes wrong. That's why we've made Express Lane as convenient as possible. You don't need an appointment. Just drive right in!
Get Your Oil Change in Port Coquitlam
Your engine has hundreds of moving parts, all lubricated by the motor oil. The cleaner the oil, the better the lubrication, the smoother your engine runs, and the longer it lasts. Have your oil changed based on your driving habits and the manufacturer's recommendations.
Tires
Your tires are an important safety feature on your vehicle. We'll help make sure the tires are properly inflated and have the proper tread depth, helping to keep you and your passengers as safe as possible.
Windshield Wipers
Visibility in the rain, sleet, or snow is essential to safe driving. We check the condition of each blade and can install replacements when necessary.
Fluid Levels
Checking the fluid levels yourself in today's complicated vehicles can sometimes be difficult. That's why we include this important task in your Express Lane checkup. We'll make sure everything is at the proper level, fill it up when needed, and identify any issues (such as leaks) before they become real problems.
Brakes
All brakes wear out over time, and the time it takes depends on your driving habits. That's why we thoroughly check brakes during every Express Lane checkup. If repairs are called for, we'll let you know … and we have the expert technicians to get the job done right!
Battery
Winter isn't the only time that batteries fail. Summer heat can harm a battery as well. We inspect your battery to ensure you have enough starting power when you need it.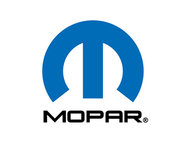 Mopar® original equipment parts are used on all Chrysler, Jeep®, Dodge, Ram and FIAT® vehicles. All parts have been tested to ensure function, fit and finish of original specifications.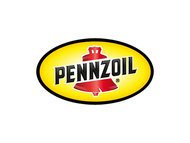 Mopar® Express Lane uses only Pennzoil® Motor Oil. We also provide the highest quality Pennzoil synthetic oil, keeping your engine clean and extending the life of any oil change.